Extend Your Mower's Life with Genuine Original Equipment Manufacturer Parts
Don't cut corners on quality. When you invest in quality Grasshopper zero-turn equipment, don't be tempted to save a few dollars on generic aftermarket parts that can reduce your mower's power or efficiency. Protect your investment and ensure peak performance by trusting only genuine Grasshopper replacement parts and supplies to maintain your Grasshopper zero-turn mower. Aftermarket parts have proven time and time again to be unacceptable, and have even voided warranty in some situations. Grasshopper parts are manufactured to meet ultra-precise engineering specifications, and can help you maximize performance and significantly extend the life of your mower.
Explore the benefits and see why genuine Grasshopper parts are a "must have" for any owner.
Oil & Air Filters
Superior filtration is an absolute essential when it comes to keeping your Grasshopper operating at maximum efficiency. Abrasive particles can damage valves and other components. Genuine Grasshopper filters are designed to protect the engine and extend service life — so you can get the most out of your equipment investment.
Drive System Filters
The average human hair is one of the smallest things visible to the human eye &nmdash; on average, they measure about 70 microns in diameter. A white blood cell, on the other hand, is only 25 microns wide, and is too small to be seen with the naked eye. Unfortunately, particles even smaller than these can contaminate and shorten the life of a zero-turn drive system.
Grasshopper uses a 7-micron absolute filter system on its G2 drive systems that trap 74 out of 75 particles, ensuring an absolutely clean environment in the drive system. Most aftermarket filters capture only about half of larger 10- to 40-micron particles, meaning that the remaining particles – as well as all particles smaller than 10 microns – will pass through unfiltered. Due to Grasshopper's superior fine particle filtration, drive systems last longer and require fewer oil changes, saving you time and money.
Engine Air Filters
Dust is an engine's worst enemy, and using inferior quality aftermarket filters on your Grasshopper zero-turn mower can allow dust to cause premature wear and possible failure of the engine – and these types of failures are not covered under warranty.
Using genuine OEM filters will ensure a proper fit and tight seal to prevent dust from reaching the engine.
An after-market filter will not provide an exact fit, increasing the likelihood of engine contamination.
OEM filters will keep your engine in peak operating condition and prolong the service life of your mower.
MaxLife™ Belts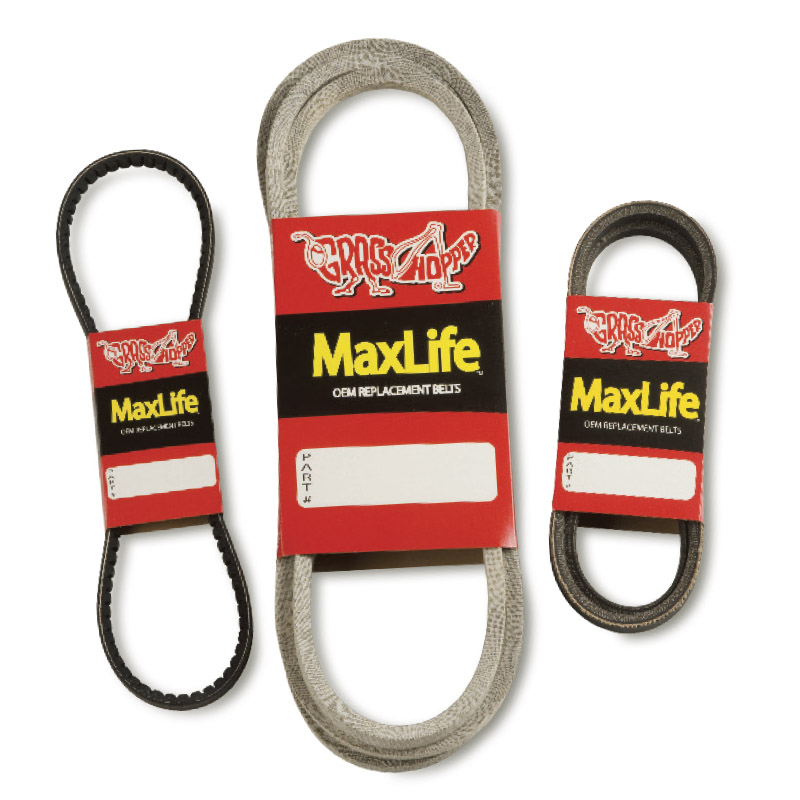 MaxLife™ premium industrial-grade belts are design-matched to conform to rigid Grasshopper specifications for material, dimension, shape, construction and pliability to ensure superior performance and the longest possible service life. Aftermarket belts of the same length are not designed for the specific pulleys, tension and flexibility required of Grasshopper OEM belts. Only OEM belts are engineered and manufactured for optimum service life and performance, so always look for the Grasshopper logo on the belt to ensure superior performance.
CoolTemp HYDRO-MAX™ Transmission Fluid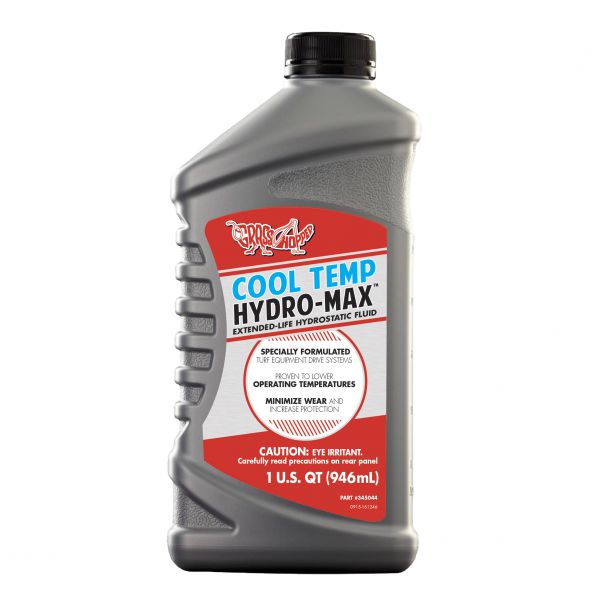 CoolTemp HYDRO-MAX™ Extended-Life Hydrostatic Fluid is a special formulation of patented anti-wear additives designed to maximize service life of critical transmission components and minimize fluid and filter changes. CoolTemp HYDRO-MAX™ has been tested extensively in Grasshopper's research facilities to provide superior protection and maximum performance in all Grasshopper transmissions for a wide array of operating and temperature extremes - hot or cold.
CoolTemp HYDRO-MAX™ fluid, together with Genuine Grasshopper filters, form an advanced protective shield to eliminate break-in and filter changes while also significantly extending service intervals and lowering costs versus other hydro systems. In fact, CoolTemp HYDRO-MAX™ fluid can lower operating temperatures by as much as 15° F., lengthening the transmission's life expectancy significantly.
Twin-fiber Tire Sealant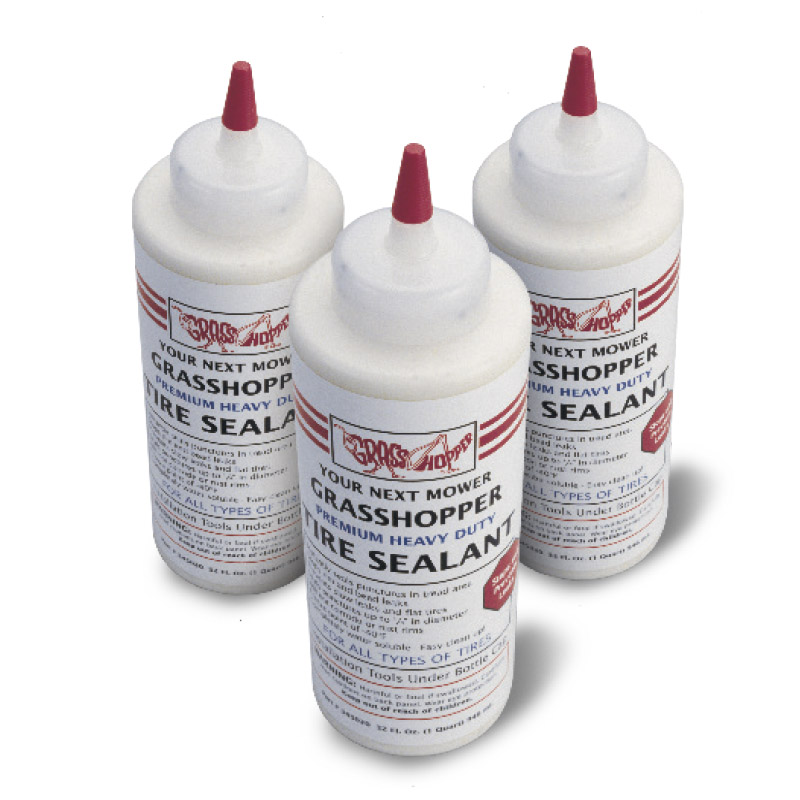 Proper tire inflation improves quality of cut by ensuring that the deck remains level. As a result, preventing air loss is essential to your Grasshopper's performance. Grasshopper Tire Sealant stops flats, saves fuel and extends the life of your tires, so you can keep your equipment moving on schedule.
Liquid-absorbing cellulose fibers in the sealant immediately fill up to ¼-inch holes in the tread with organic bulk to slow escaping air while synthetic nylon fibers create a permanent, flexible seal over the hole.
Twin-Fiber Sealant contains three times the fiber content of other brands, and is backed by nearly 25 years of market testing.
Adheres to the inside of the tire and rim to permanently eliminate flat tires from tread punctures, bead leaks, rim leaks and other forms of air loss for the life of the tire.
Effective in temperatures from -40° F. to 200° F., our Twin-Fiber Tire Sealant is pH-balanced to prevent rubber corrosion and contains rust inhibitors to protect rims.
Available in 32-oz. bottles or 5-gallon buckets with optional reusable pump for fleet operators.
GrassMax™ Blade System
Thanks to much closer tolerances, the cutting edge of the Grasshopper GrassMax™ MARBAIN® blades have proven to last more than twice as long in field tests compared to aftermarket blades claiming to be exact replacements.
48-52 on Rockwell Hardness Scale with NO brittleness
Greater yield strength—the strongest mower blades available
Higher wear resistance with improved cut quality
Last longer and need to be sharpened less frequently
Better impact toughness (ANSI-S483 compliant)
Increased resistance to bending
Thousands of hours of airflow and cutting research go into DuraMax® deck baffle and blade designs. GrassMax MARBAIN® blades are hard, strong and durable, so they cut better, last longer, and are safer to operate. Each blade is rigorously tested to prevent cracking, breaking, or chipping.
Ensure the blades you use are OEM. Check for the GRASSHOPPER® logo stamped on the grass-side of the blade, just above the part number.
Patented Manufacturing Process
Marbain is a proprietary, patented heat treating process by manufacturer Fisher-Barton that takes austempering methods a step further. Using blades manufactured from the same AISI 10B38 base material, the MARBAIN process produces the best lawn mower blades in the industry - stronger, harder, and lasting longer than austempered blades.
---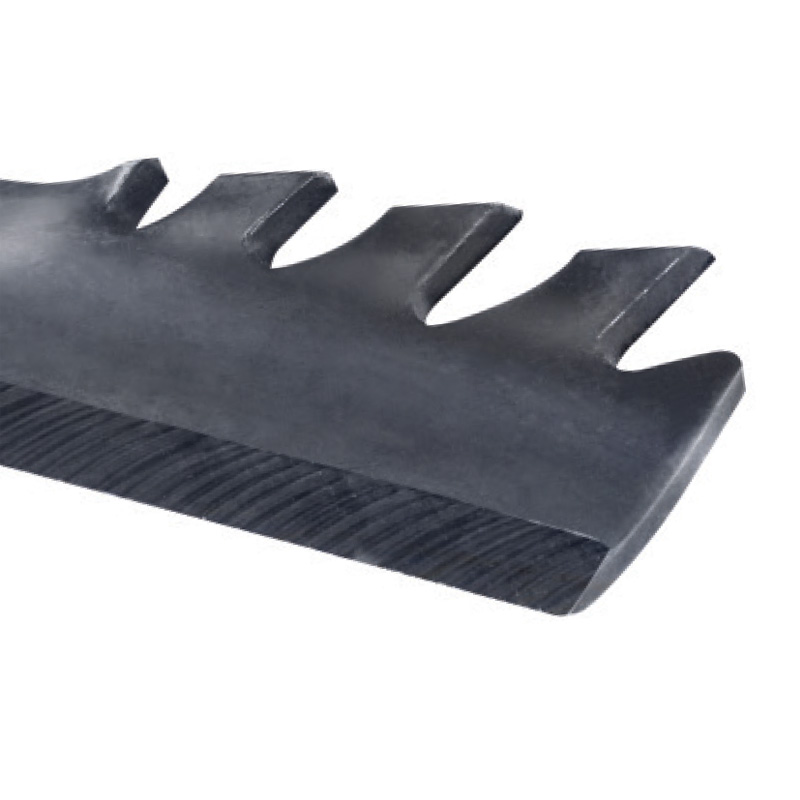 Shredder® Blade
The best shredding blade available today, Shredder® lifts and cuts clippings into tiny fragments for a more manicured look.
---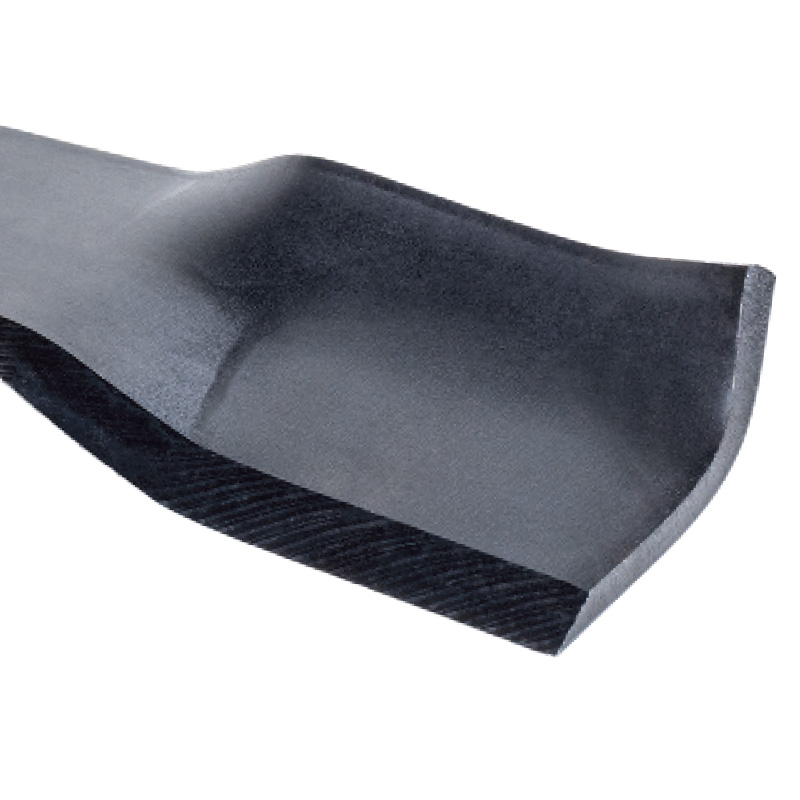 High-Low Mulching Blades
Designed for use with all mulching packages beginning with the serial number 5700000 and above.
In conjunction with Down Discharge™ mulching baffles, High-Low Mulching Blades re-cut clippings multiple times and return clippings into the turf.
Continue to use Medium Lift Blades if they were provided with your original mulching package.
---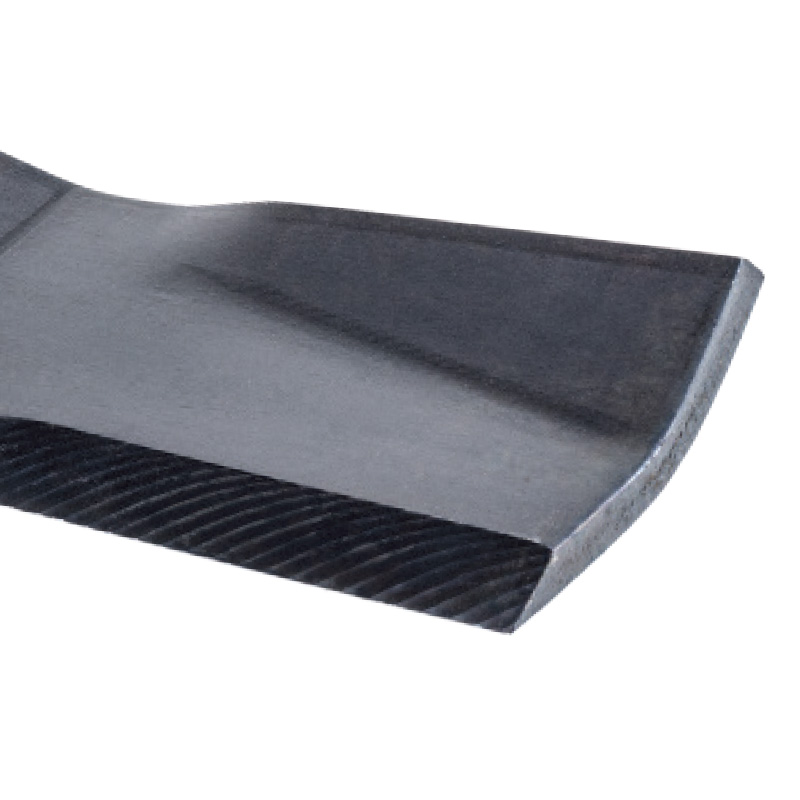 Medium Lift Blades
Recommended for use with all PowerVac™ Collection Systems, and required with mulching packages that originally include Medium Lift Blades.
Also satisfactory for many side-discharge applications, including dry, sandy conditions.
---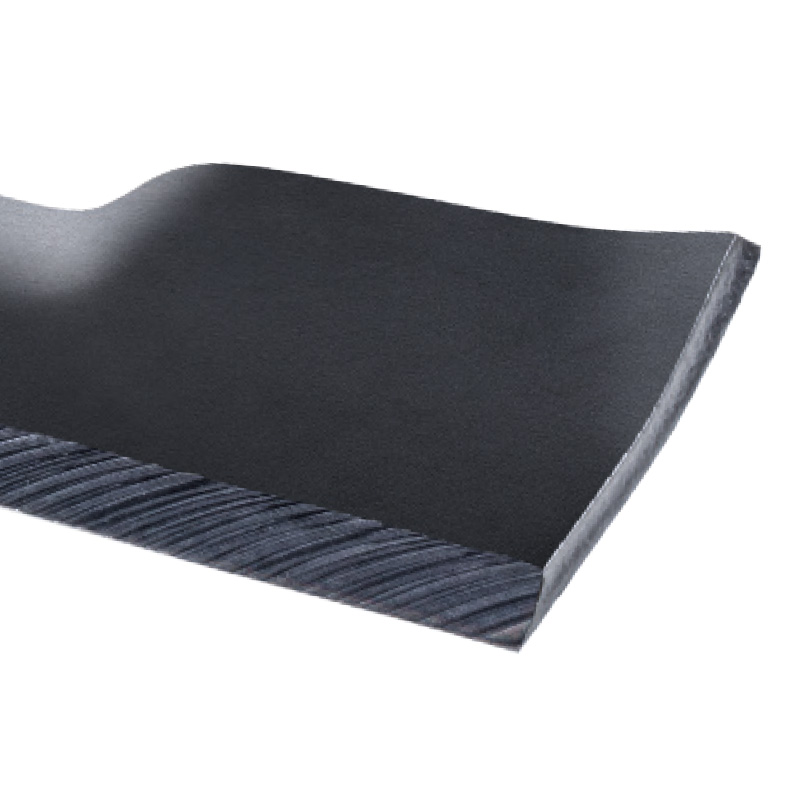 Contour Blades
The blade of choice for side-discharge mode in ideal conditions where the âÂ…" rule is followed, or when mowing over dry, sandy soils.
Leaves the most manicured look in high-profile areas that are mowed regularly.
Not recommended in lush, moist high-volume conditions.
---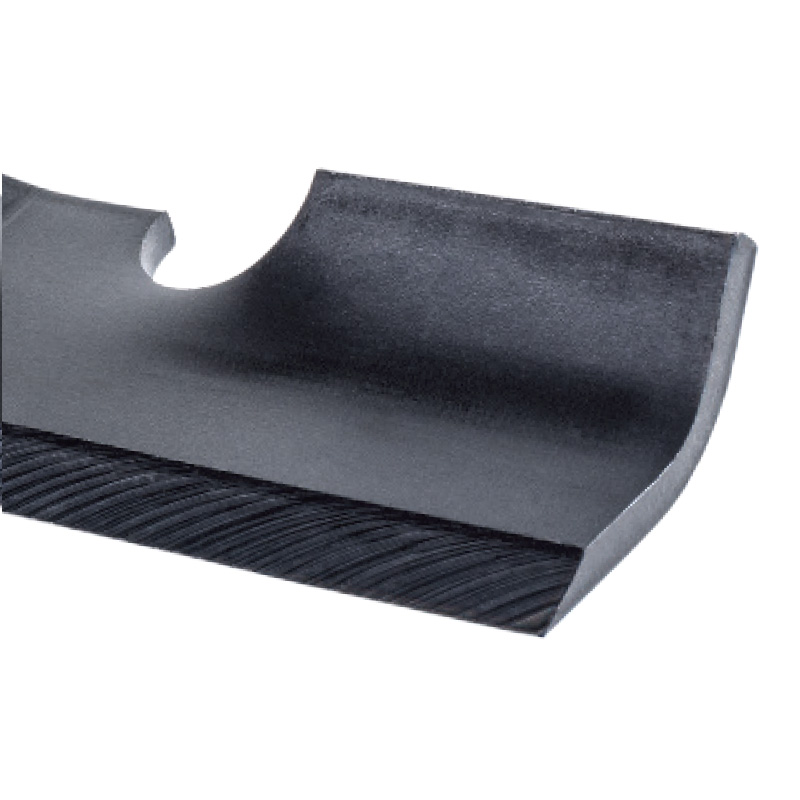 High-Lift Notched Blades
Standard blades equipped on all Grasshopper mower decks.
Recommended for most normal side-discharge applications, from moist early spring conditions to final mowing in the fall.
Not recommended for mulching or vacuum applications. Consider Medium Lift or Contour blades in dry, sandy soils.
---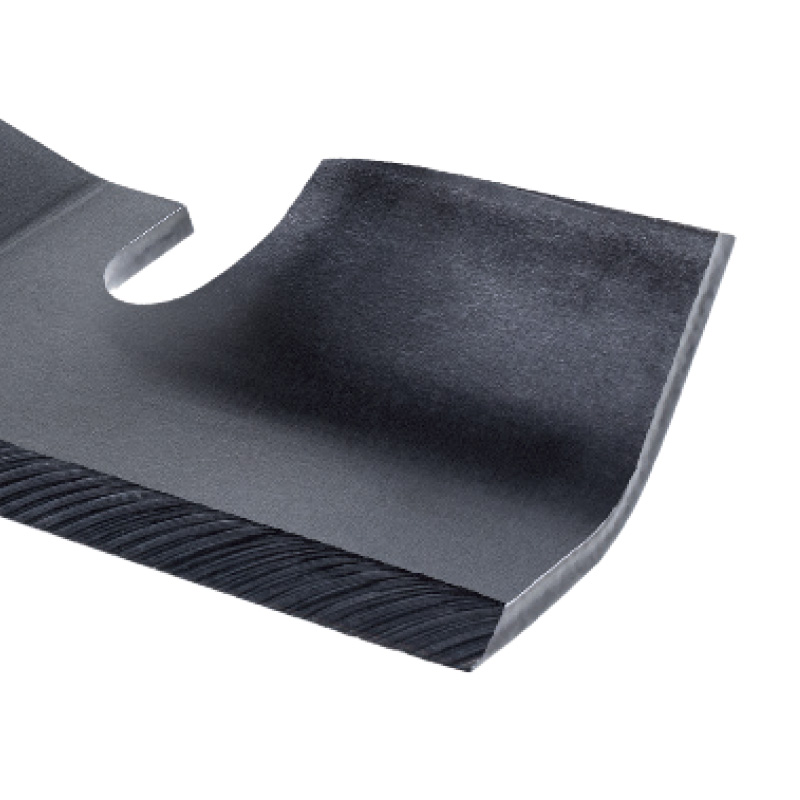 Extreme High-Lift Notched Blades
Recommended for side-discharge applications in very lush or overgrown conditions with liquid-cooled or air-cooled models greater than 23 hp.
Not recommended for mulching or vacuum collection applications, and should never be used in dusty, sandy conditions.