Stand-On Series
Air-Cooled Gas
MODEL SO26
Take your business to the next level. The Stand-On Series is designed for extreme operator proficiency and all-day ergonomic comfort. True ZeroTurn™ maneuverability, outstanding ease-of-use, effortless on/off and legendary Grasshopper cut quality combine to deliver superior performance.
Fleet managers will appreciate the commonality of parts between Stand-On models and the rest of the Grasshopper product line.
Request Quote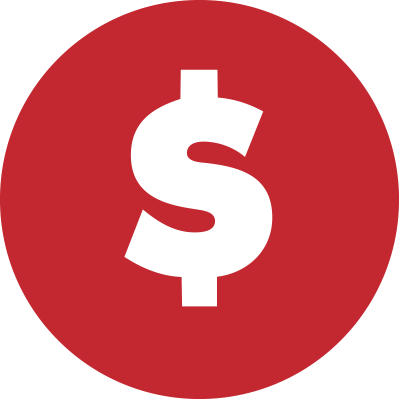 Financing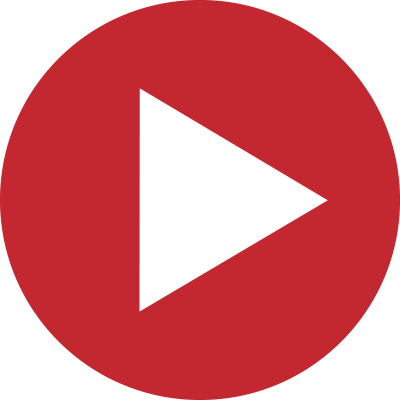 Videos
---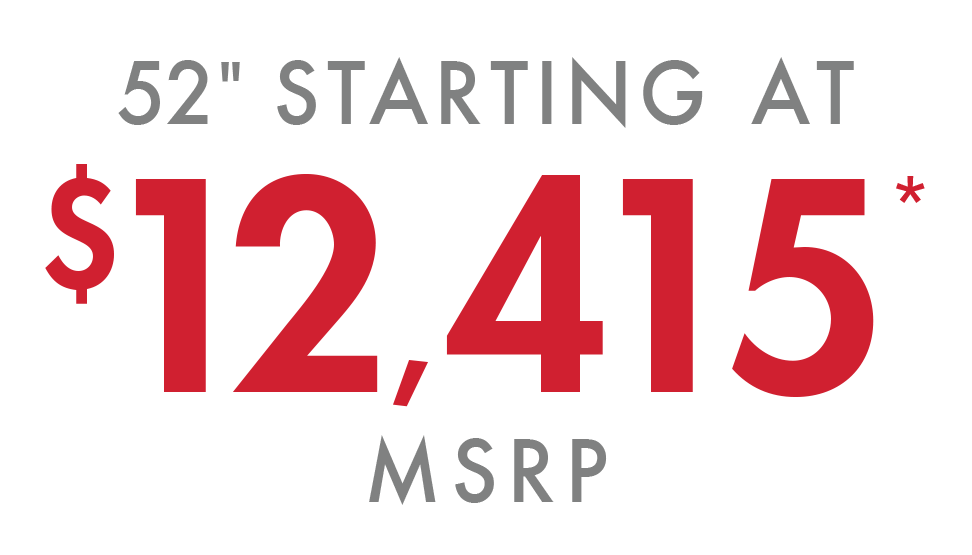 Increase your productivity with speeds up to 9.5 mph and 5.27 acres per hour with a 61-inch cutting deck. Actual results may vary.
Click here for details.

Type/Horsepower/Cylinders
B&S Vanguard V-Twin
Displacement
49.4 cu. in. (810cc)
Lubrication System
Pressure Lube/Filter
Fuel Capacity
9.25 U.S. Gal. (35.0 l) total fuel capacity ? twin tanks with fuel selector
Air Cleaner
Heavy-duty, cyclonic, remote-mounted engine dual cleaner with replaceable element
Muffler
Ultra-quiet, single, industrial type
CUTTING HEIGHT RANGE
1.0 - 5.5 in. (2.5 - 12.7 cm) in 1/4-inch increments
CONSTRUCTION (Robotic-welded steel)
Double-layered, 10-gauge plus 7-gauge formed-steel laminate spindle plane 0.313 in. (7.95 mm) thick ? more than 25% thicker than 0.25 in. (6.35 mm) ? with 7-gauge skirts for geometric strength. Spindle plane is 0.9 in. (22.86 mm) thick in stress zones; anvil-edge design with 0.5 in. (12.7 mm) reinforcement on front edge of deck.
BLADES (Tempered, alloy steel)
– 52" Deck
(3) 18 in. (45.7 cm)
– 61" Deck
(3) 21 in. (53.3 cm)
SPINDLE ASSEMBLIES
Sentry™ Spindle System, 2.5 cm (approx. 1 in.) outside diameter (O.D.) shaft; double bearings, greasable from top of deck. Spindle head designed to eliminate fiber wrap. Spindle cones shield housing and lower bearings from fiber wrap and dirt ingestion.
SPINDLE HOUSINGS
8-in. (20.3 cm)-diameter machined aluminum housing with 6-bolt pattern
BLADE DRIVE
Belt drive with single Kevlar V-belt & idler arm tensioning
TRIMABILITY (Outside of std. tire to left trim side)
Battery (maintenance-free)
12 Volt
Interlock System
Prevents engine start when PTO clutch is engaged or steering levers are in drive position; allows operator dismount without engine shutdown only when PTO is disengaged and steering levers are returned to neutral
Suspension
Coil spring suspension with dampening
Console-mounted Instruments
Low engine oil pressure, hour meter, phone/accessory tray with USB charging ports, parking brake indicator light, ignition switch, choke & push/pull PTO switch
Work Lights
Standard - LED
Type
T-DriveTM hydrostatic transmission with tandem 12cc Parker pumps-in-reservoir, in-line CoolFanTM for cooling efficiency, and design-matched Parker high-torque wheel motors
Filtration/Hydro Fluid
Self-contained fluid and internal filtration / CoolTemp Hydro-MaxTM fluid withstands high and low temperature extremes for extended service intervals
Speed
0 - 9.5 mph (0 - 15.3 kph) forward 0 - 5.0 mph (0 - 8.0 kph) reverse
Turning Radius
True zero degree, turns within own length with counter-rotating, independently powered drive wheels
Steering
One- or two-handed operation with dual levers that automatically return to neutral from either forward or reverse position
Brakes
Dynamic braking through hydrostatic transmission
Parking Brake
Manual lever through linkage to bar in tire (compression) brake
Drive Wheels - Standard (4-ply rated)
– 52" Deck
23 x 10.5-12, 350 Mag OTR, 4-ply rated
– 61" Deck
23 x 10.5-12, 350 Mag OTR, 4-ply rated
Drive Wheels – Optional (4-ply rated)
NA
Front Wheels – All Models
NA
Drive Wheels – Standard (4-ply rated)
NA
Drive Wheels – Optional (4-ply rated)
NA
Wide Stance Single Fork Tail Wheel
NA
Length (midmount w/ DuraMax® Deck - Mowing Position)
– 52" Deck
73.0 in. (185.4 cm)
– 61" Deck
75.3 in. (191.3 cm)
Length (FrontMount Power Unit + DuraMax® Deck - Folded Up)
Deck Width (Side Discharge)
– 52" Deck
65.5 in. (166.5 cm)
– 61" Deck
74.5 in. (189.2 cm)
Deck Width (Mulch*)
– 52" Deck
53.0 in. (134.6 cm)/73.0 in. (185.4 cm)
– 61" Deck
62.0 in. (157.5 r cm)/75.3 in. (191.3 cm)
FrontMount PowerUnit Only (Width/Length)
NA
FrontMount Power Unit (Wheelbase)
NA
(Uncrated)
– 52" Deck
1080 lbs. (489.9 kg)
– 61" Deck
1120 lbs. (508.0 kg)
FrontMount Power Unit Only (uncrated)
NA
FrontMount Deck Only - Side Discharge (uncrated)
Mulching Package
– 52" Deck
29 lbs. (13.2 kg)
– 61" Deck
36 lbs (16.3 kg)
All specifications and information displayed on this Web site are subject to change without notice.