Is Your Yard BBQ Season Ready?
Posted on:May 17, 2019
In our last blog post, we talked about the importance of aerating and overseeding in the spring to properly prep your yard for summer. After all, it will have to endure increased activity such as foot traffic, impromptu baseball games and parties as well as general exposure to environmental elements.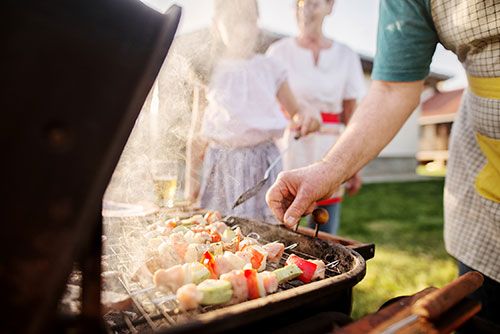 Well, your first test of the season is literally just weeks away: Memorial Day Weekend.

Aerating and overseeding provide the foundation for a lush and, dare we say, more durable lawn that will hold up to the rigors of summer activities. However, when it comes to hosting long holiday weekends or just a random Saturday BBQ to show off your grilling skills, it doesn't hurt to give your yard a little extra care and attention to make your get-togethers a bit more special.
So, with that in mind, here are a few things to consider to make sure your yard is just as popular as your smoked ribs:

Mow two days prior to your event.
This will give your yard a freshly manicured and striped appearance while having the lushness of new growth underfoot without looking overgrown.

Add fresh mulch to flower beds.
Aside from the functional benefits of mulch, like moisture retention and weed control, it makes landscaped beds look cared for and finished.

Spray for weeds and add fertilizer.
Weeds...next to moles and bare patches...are the worst. Simply pulling or spraying for weeds can make an almost instantaneous positive difference in the appearance of your yard.

Speaking of bare patches, seed them.
Well, seed or sod them. Bare patches are visually disruptive, especially in a sea of lush green. Build up the soil if necessary and either seed or sod those dead-to-the-world areas to add life to your yard.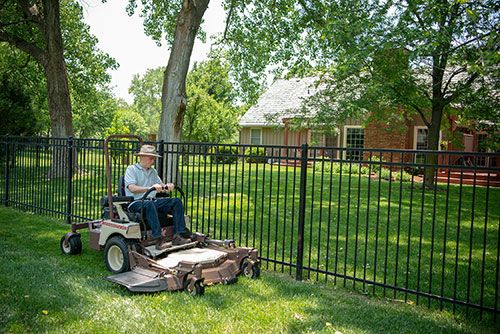 Water. But just to the roots.
It's important to maintain good moisture levels in your yard to promote growth and to protect against increased foot traffic but don't soak your yard to the point where it's sloshy, which totally defeats the purpose of throwing a backyard bash.

Clear debris.
Take the time to clean up random debris such as leaves, sticks/branches, doggy waste, etc.

There you have it, a few quick tips to make this Memorial Day Weekend and the rest of the BBQ season totally next level. Now, not only can you boast the best bratwurst this side of Johnsonville, wherever that is, you can also lay claim to the best yard on the block to celebrate summer.

Go make us proud!