MODEL 932
Ideal for fleet operations, the Grasshopper Model 932 zero-turn riding lawn mower delivers maximum power to meet the needs of commercial operators in virtually any condition. The front-mount mower is built to deliver reliable performance year-after-year. Get year-round productivity with a choice of turf renovation and snow removal implements that mount in place of the out-front deck. Use the exclusive PowerFold® deck lift/electric height adjustment to rotate the deck up for easy cleaning or to fit more mowers on the same trailer.
Request Quote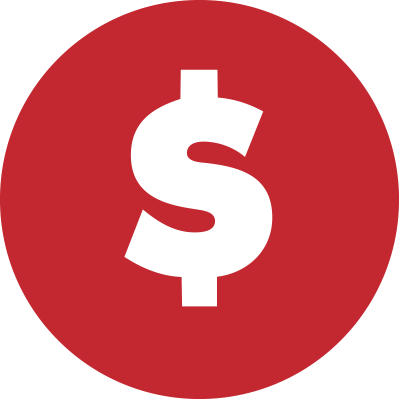 Financing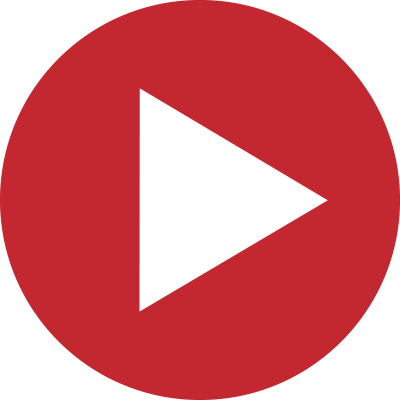 Videos
---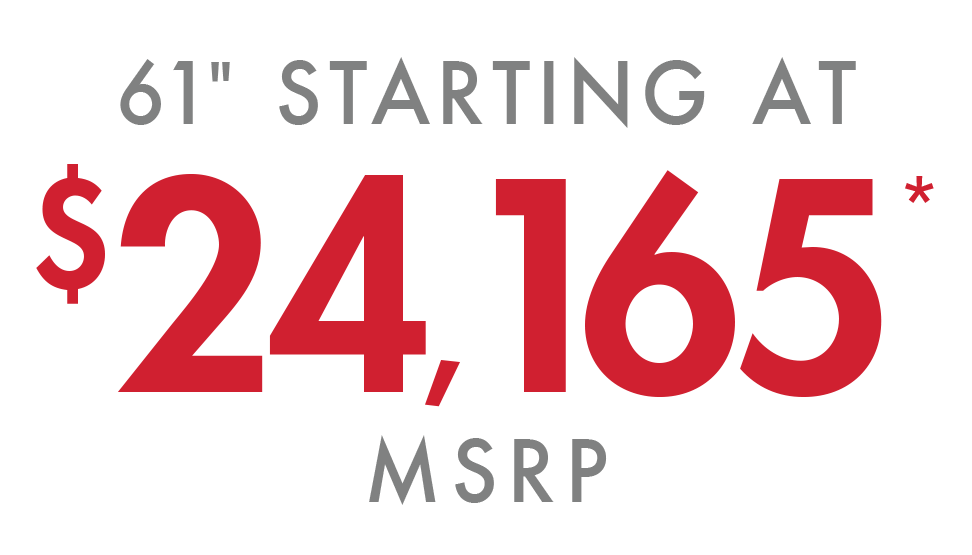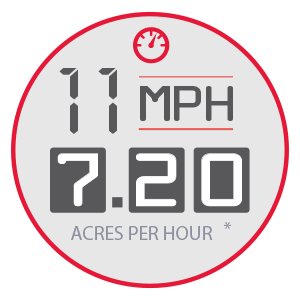 Mowing speeds up to 11.0 MPH and 7.20 acres/hr. based on 72" cutting width. Actual results may vary.
Click here for details.
IMPLEMENTS
*Models may be shown with optional equipment. Applicable freight, set-up and taxes not included in "Starting At" MSRP. Options and accessories extra. All prices USD and subject to change without notice. See local dealer for complete pricing and available offers.

Type/Horsepower/Cylinders
Kubota, MaxTorque™, 3-cyl.
Displacement
58.7 cu. in. (962 cc)
Lubrication System
Pressure Lube/Filter
Fuel Capacity
7.2 U.S. Gal. (27.3 l)
Air Cleaner
Heavy-duty, remote mounted, cyclonic, dual element air filtration.
Muffler
Ultra quiet, single, industrial type
Mulching Package #
504569(61), 504571(72)
CUTTING HEIGHT RANGE
1.25 to 5.0 in. (3.2 cm to 12.7 cm)
CONSTRUCTION (Robotic-welded steel)
Tubular 2.25 in. x 4 in. boxed members with 0.25 in. gussets. Formed double thickness hardened steel (0.269 in. 7.6% thicker than 0.25 in. (6.35 mm)) truss spindle plane and (3) Sentry™ spindles and a triple-strength upper deck, 1/2 inch thick in stress zones. Geometrically engineered design with 7 gauge skirts to withstand the brunt of commercial mowing.
BLADES (Tempered, alloy steel)
– 61" Deck
(3) 21 in. (53.3 cm)
– 72" Deck
(3) 25 in. (63.5 cm)
SPINDLE ASSEMBLIES
Sentry™ Spindle System, 2.5 cm (approx. 1 in.) O.D. shaft. Double bearings greasable from top of deck. Spindle head designed to eliminate fiber wrap. Spindle cones shield housing and lower bearings from fiber wrap and dirt ingestion.
SPINDLE HOUSINGS
8 in. (20.3 cm)-diameter machined aluminum housing with 6-bolt pattern.
BLADE DRIVE
Maintenance-free gearbox with single Kevlar V-belt and idler arm tensioning.
TRIMABILITY (Outside of std. tire to left trim side)
– 61" Deck
7.0 in. (17.8 cm)***
– 72" Deck
12.25 in. (31.1 cm)***
Battery (maintenance-free)
12 Volt
Interlock System
Prevents engine start when PTO clutch is engaged or steering levers are in drive position. Allows operator dismount without engine shutdown only when PTO is disengaged and steering levers are locked in neutral.
Seat
Iso-mounted Premium Comfort Seat. Features include a high-back, deep-cushioned, foam-padded Cordura®-covered, padded arm rests, padded backrest with lumbar support, coil-spring suspension and embroidered Grasshopper logo on seat back.
Suspension
InFrame™ suspension
Console-mounted Instruments
Low engine oil pressure and parking brake warning lights, electronic fuel gauge/hour meter, two USB charging ports, work lights, ignition and push/pull PTO switches. Choke integrated with throttle lever.
Work Lights
Standard - LED
Type
Rugged, design-matched G3 hydrostatic system with auxiliary cooling fans, HydroGear variable displacement 21 cc piston-type pumps and Parker/Ross wheel motors.
Filtration/Hydro Fluid
Integrated, replaceable, high-efficiency, fine-particle filter / Grasshopper CoolTemp Hydro-Max™ fluid withstands high and low temperature extremes for 1,000 hour change intervals.
Speed
0 - 11.0 mph (0 - 17.7 kph) forward 0 - 6.0 mph (0 - 9.7 kph) reverse
Turning Radius
True zero degree, turns within own length with counter-rotating, independently powered drive wheels. Seat is pivot point.
Steering
One- or two-hand operation with adjustable, Hydra-Smooth™, dual levers that automatically return to neutral from either forward or reverse position.
Brakes
Dynamic braking through hydrostatic transmission.
Parking Brake
Disc parking brakes, one for each drive wheel.
Attachment Drive
Telescoping PTO shaft with two high-speed U-joints, Quik-D-Tatch® coupler and heavy-duty electric Mag Stop&reg blade clutch/brake.
Drive Wheels - Standard (4-ply rated)
Drive Wheels – Optional (4-ply rated)
NA
Front Wheels – All Models
NA
Drive Wheels – Standard (4-ply rated)
24x12x12 bar tread, high flotation, 4-ply rated
Drive Wheels – Optional (4-ply rated)
24 x 12.00-12, turf tread, 4-ply rated
24 x 12-12 Michelin® X® Tweel® airless turf tread
Wide Stance Single Fork Tail Wheel
13x6.50x6 rib tread, pneumatic (2)
Deck Tires (4-ply rated)
– 61" Deck
11x4.00x5 (flat proof), 4-ply rated
– 72" Deck
13x6.50x6 rib tread, pneumatic, 4-ply rated
Height (Seat Back)
46.5 in. (118.1 cm)
Height (Seat Cushion)
31.0 in. (78.7 cm)
Height (ROPS)
69.0 in. (175.3 cm)
Length (frontmount w/ DuraMax® Deck - Mowing Position)
– 61" Deck
112.5 in. (285.8 cm)
– 72" Deck
120.5 in. (306.1 cm)
Length (FrontMount Power Unit + DuraMax® Deck - Folded Up)
– 61" Deck
94.0 in. (238.8 cm)
– 72" Deck
107.0 in. (271.8 cm)
Deck Width (Side Discharge)
– 61" Deck
74.5 in. (189.2 cm)
– 72" Deck
85.5 in. (227.3 cm)
Deck Width (Mulch*)
– 61" Deck
62.5 in.* (158.8 cm)
– 72" Deck
73.5 in.* (186.7 cm)
FrontMount PowerUnit Only (Width/Length)
53.0 in. (134.6 cm)/70.0 in. (177.8 cm)
FrontMount Power Unit (Wheelbase)
54.5 in. (138.4 cm)
(Uncrated)
– 61" Deck
1520 lbs. (689.5 kg)
– 72" Deck
1645 lbs. (746.2 kg)
FrontMount Power Unit Only (uncrated)
1100 lbs. (499.0 kg)
FrontMount Deck Only - Side Discharge (uncrated)
– 61" Deck
420 lbs. (190.5 kg)
– 72" Deck
545 lbs. (247.2 kg)
Mulching Package
– 61" Deck
37 lbs. (16.8 kg)
– 72" Deck
50 lbs. (22.7 kg)
All specifications and information displayed on this Web site are subject to change without notice.