MODEL 725KT
Designed for productivity and maximum versatility, the Grasshopper 725KT zero-turn riding lawn mower delivers the power and performance needed to handle the demands of daily commercial use. Built-in quality, comfort and durability make this front-mounted mower a commercial-grade machine that is popular with residential owners and landscape professionals. The exclusive PowerFold® Electric Deck Lift rotates the deck up for a smaller footprint in garages or on trailers, and makes cleaning the underside of the deck easy. Mower decks remove to accept several grounds maintenance implements.
Request Quote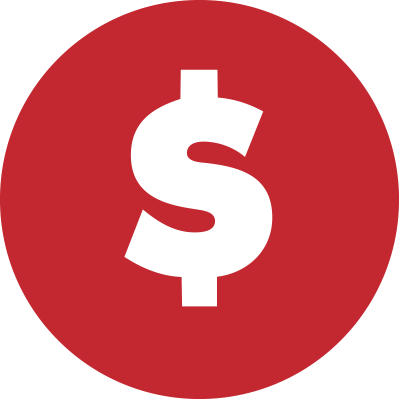 Financing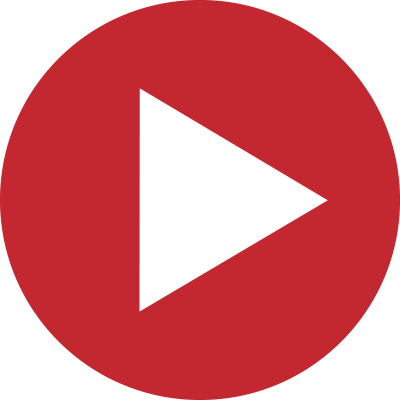 Videos
---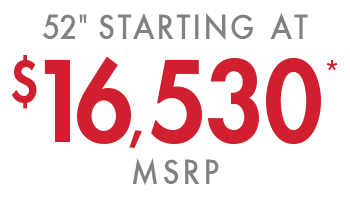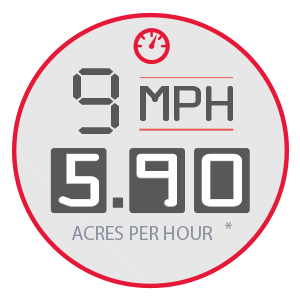 Mowing speeds up to 9.0 MPH and 5.90 acres/hr. based on 72" cutting width. Actual results may vary.
Click here for details.
IMPLEMENTS
*Models may be shown with optional equipment. Applicable freight, set-up and taxes not included in "Starting At" MSRP. Options and accessories extra. All prices USD and subject to change without notice. See local dealer for complete pricing and available offers.

Type/Horsepower/Cylinders
Kohler Command Pro, V-Twin
Displacement
45.6 cu. in. (747 cc)
Lubrication System
Pressure Lube/Filter
Fuel Capacity
7.2 U.S. Gal. (27.3 l)
Air Cleaner
Heavy-duty, remote mounted, cyclonic, dual element air filtration.
Muffler
Ultra quiet, single, industrial type
Mulching Package #
504567(52), 504569(61)
CUTTING HEIGHT RANGE
1.25 to 5.0 in. (3.2 cm to 12.7 cm)
CONSTRUCTION (Robotic-welded steel)
Tubular 2.25 in. x 4 in. boxed members with 0.25 in. gussets. Formed double thickness hardened steel (0.269 in. 7.6% thicker than 0.25 in. (6.35 mm)) truss spindle plane and (3) Sentry™ spindles and a triple-strength upper deck, 1/2 inch thick in stress zones. Geometrically engineered design with 7 gauge skirts to withstand the brunt of commercial mowing.
BLADES (Tempered, alloy steel)
– 52" Deck
(3) 18 in. (45.7 cm)
– 61" Deck
(3) 21 in. (53.3 cm)
SPINDLE ASSEMBLIES
Sentry™ Spindle System, 2.5 cm (approx. 1 in.) O.D. shaft. Double bearings greasable from top of deck. Spindle head designed to eliminate fiber wrap. Spindle cones shield housing and lower bearings from fiber wrap and dirt ingestion.
SPINDLE HOUSINGS
8 in. (20.3 cm)-diameter machined aluminum housing with 6-bolt pattern.
BLADE DRIVE
Maintenance-free gearbox with single Kevlar V-belt and idler arm tensioning.
TRIMABILITY (Outside of std. tire to left trim side)
– 52" Deck
1.0 in. (2.5 cm)***
– 61" Deck
8.5 in. (21.6 cm)***
Battery (maintenance-free)
12 Volt
Interlock System
Prevents engine start when PTO clutch is engaged or steering levers are in drive position. Allows operator dismount without engine shutdown only when PTO is disengaged and steering levers are locked in neutral.
Seat
Iso-mounted Premium Comfort Seat. Features include a high-back, deep-cushioned, foam-padded Cordura®-covered, padded arm rests, padded backrest with lumbar support, coil-spring suspension and embroidered Grasshopper logo on seat back.
Suspension
AntiVibe PowerPlatform™ with iso-mounted seat and footrest
Console-mounted Instruments
Low engine oil pressure and parking brake warning lights, digital hour meter, work lights, ignition and push/pull PTO switches. Choke integrated with throttle lever.
Work Lights
Optional - LED
Type
T-Drive™ hydrostatic transmission with tandem 12 cc Parker pumps-in-reservoir, in-line CoolFan™ for cooling efficiency, design-matched Parker high-torque wheel motors. AntiVibe Power Platform® reduces vibration for the operator.
Filtration/Hydro Fluid
Integrated, replaceable, high-efficiency, fine-particle filter / Grasshopper CoolTemp Hydro-Max™ fluid withstands high and low temperature extremes for 1,000 hour change intervals.
Speed
0 - 9.0 mph (0 - 14.5 kph) forward 0 - 6.0 mph (0 - 9.7 kph) reverse
Turning Radius
True zero degree, turns within own length with counter-rotating, independently powered drive wheels. Seat is pivot point.
Steering
One- or two-hand operation with adjustable HydraSmooth™ QuikAjust Tilt™ dual levers with 9-inch adjustment for a custom fit that automatically return to neutral from either forward or reverse position.
Brakes
Dynamic braking through hydrostatic transmission.
Parking Brake
Disc parking brakes, one for each drive wheel.
Attachment Drive
Telescoping PTO shaft with two high-speed U-joints, Quik-D-Tatch® coupler and heavy-duty electric Mag Stop&reg blade clutch/brake.
Drive Wheels - Standard (4-ply rated)
Drive Wheels – Optional (4-ply rated)
NA
Front Wheels – All Models
NA
Drive Wheels – Standard (4-ply rated)
22x11.00x10 bar tread, high flotation, 4-ply rated
Drive Wheels – Optional (4-ply rated)
22 x 11.00-10, turf tread, 4-ply rated
22 x 11-12 Michelin® X® Tweel® airless turf tread
Single Tail Wheel
13x6.50x6 rib tread, pneumatic (2)
Wide Stance Single Fork Tail Wheel
NA
Deck Tires (4-ply rated)
– 52" Deck
9x3.50x4 (flat proof), 4-ply rated
– 61" Deck
11 x 4.00-5 (flat-proof), 4-ply rated
Height (Seat Back)
47.0 in. (119.4 cm)
Height (Seat Cushion)
30.5 in. (77.5 cm)
Height (ROPS)
69.0 in. (175.3 cm)
Length (frontmount w/ DuraMax® Deck - Mowing Position)
– 52" Deck
105.5 in. (268.0 cm)
– 61" Deck
107.5 in. (273.0 cm)
Length (FrontMount Power Unit + DuraMax® Deck - Folded Up)
– 52" Deck
88.5 in. (224.8 cm)
– 61" Deck
91.0 in. (231.1 cm)
Deck Width (Side Discharge)
– 52" Deck
65.5 in. (166.5 cm)
– 61" Deck
74.5 in. (189.2 cm)
Deck Width (Mulch*)
– 52" Deck
53.5 in.* (135.9 cm)
– 61" Deck
62.5 in.* (158.8 cm)
FrontMount PowerUnit Only (Width/Length)
50.0 in. (127.0 cm)/67.0 in. (170.2 cm)
FrontMount Power Unit (Wheelbase)
51.5 in. (130.8 cm)
(Uncrated)
– 52" Deck
1260 lbs. (571.5 kg)
– 61" Deck
1310 lbs. (594.2 kg)
FrontMount Power Unit Only (uncrated)
890 lbs. (403.7 kg)
FrontMount Deck Only - Side Discharge (uncrated)
– 52" Deck
370 lbs. (167.8 kg)
– 61" Deck
420 lbs. (190.5 kg)
Mulching Package
– 52" Deck
29 lbs. (13.2 kg)
– 61" Deck
36 lbs. (16.3 kg)
All specifications and information displayed on this Web site are subject to change without notice.
"We have owned a 700 series mower for 14 years to mow our 5 plus acre yard, but after our retirement my wife Sue said she would like to help out with the mowing so we went to our Grasshopper dealer in Greenville Ky. (4-Seasons outdoor equipment) where Mike Mundy gave her a great deal on a new 700 series mower. So now we share the mowing duties, and truly love our Grasshoppers."
— Fred B, Central City, KY
"My wife and I retired and bought an eleven-acre corn field. I mow about 3 1/2 acres which use to take me about 14 hours to mow. The cut was all but useless. It was with a regular mower. I saw an add for your zero-turn mower, now I do it in about three hours. The cleaning of the unit is almost effortless. The cut looks professional and the unit is very easy to maintain. If you want a mower that is easy to take care of and want a professional cut, no doubt, get a grasshopper. you will be amazed! Thank you for my Hopper."
— Angelo S, Greenville, PA
"I purchased my Grasshopper in January, 2009. Since I purchased it, all of my friends and neighbors are fascinated with the ease and level of performance of this amazing machine. One of my neighbors had already purchased a Grasshopper, and after watching mine perform, another friend and another neighbor are contemplating buying one. This amazing machine cuts a six acre pasture in one and a half hours, compared to four hours, previously, with my tractor and Bushhog. On a hot day like the ones we are having this summer, that could be a life saver. Those are just some of the reasons that my Grasshopper is "So Much Mower." It underscores the slogan on the Grasshopper cap that says: "Grasshopper, your next mower.""
— Ardean S, Smithdale, MS