MaxTorque™ Diesel: Diesel Done Right
A perfect combination of power, performance, practicality and sustainability.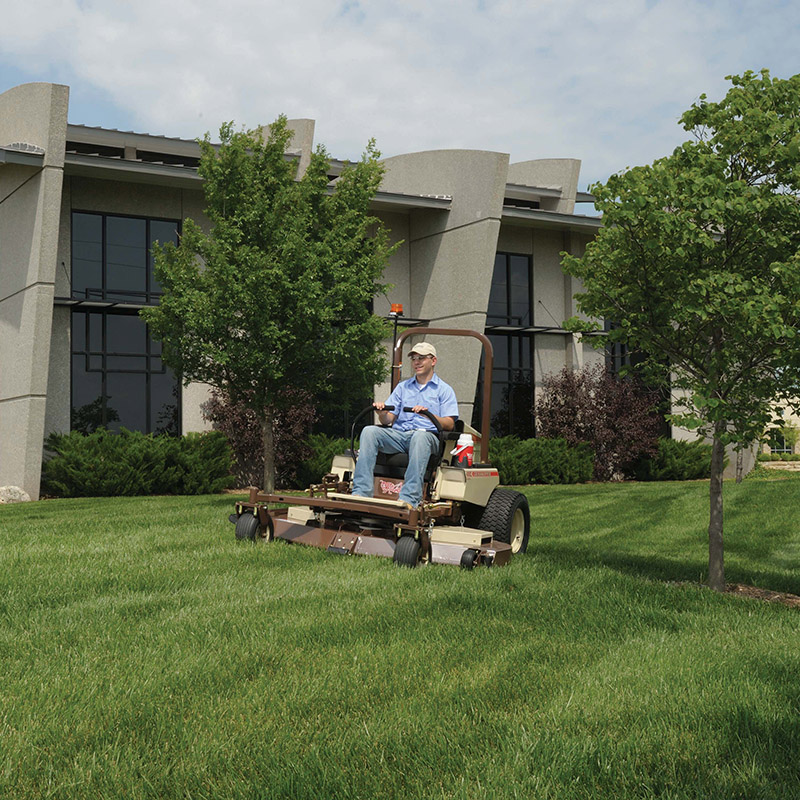 If you're exploring alternative fuels, power, fuel efficiency and overall productivity are important yardsticks in measuring the best possible option for your business. That's why you should consider Grasshopper MaxTorque™ diesel mowers to meet your emissions goals while enjoying the convenient, cost-effective power and performance you're looking for.
Fuel-injected diesel engines save up to 900 gallons of fuel over 1,000 hours of use and are powerful and agile enough for any job, big or small. Add EPA Tier 4 Final emissions compliance and the ability to add thousands of dollars to your bottom line every year, and no other alternative makes sense.
Clean Diesel can meet your emissions goals while providing convenient, cost-effective power and performance.
Grasshopper SmartFrame™ and AntiVibe Power Platform® technology are key to harnessing diesel power and channeling it to the mower and implement drive in commercial and large-acreage applications.
Save up to 650 gallons of fuel over 1,000 hours of use, and reduce fuel costs by nearly $9,000 over three years by selecting a Grasshopper MaxTorque™ diesel model.
MaxTorque™ diesel mowers can provide more than $23,000 in additional revenue potential versus alternative fuel choices.
Fuel savings plus additional revenue potential with a MaxTorque™ diesel mower can add more than $9,000 to the bottom line every year.
Cleaner fuel processing and engine technologies have put Clean Diesel on par with or superior to other commercially viable fuels today.
MaxTorque™ diesel engines emit lower levels of carbon monoxide and certain greenhouse gases than LP or gasoline engines.
MaxTorque™ diesel models can complete demanding mowing jobs up to 50% faster than like-powered LP models.
Using diesel fuel eliminates the worry about the effects of ethanol in gasoline-powered equipment.
A huge advantage with Clean Diesel is the availability of diesel fuel at most service stations versus the special handling and certification requirements of filling LP or CNG.
Diesel fuel is high on power – over 50% more power than LP per gasoline gallon equivalent (GGE).
When comparing the true cost of ownership, Grasshopper MaxTorque™ diesel models provide a payback during the first year of ownership and are clearly economical to own over the useful service life of the equipment.
A low center of gravity, good cold starting, uncompromised warranty and long service life are all important advantages MaxTorque™ diesel models provide over other alternative fuel models.
Use of B5 biofuels in Grasshopper MaxTorque™ diesel models reduces fossil fuel consumption by an additional 5 percent.