Jun 6, 2017
Grasshopper awarded national U.S. Communities contract
---
Approximately 55,000 state and local agencies can eliminate the RFP process with the best overall government price on a best-in-class mower.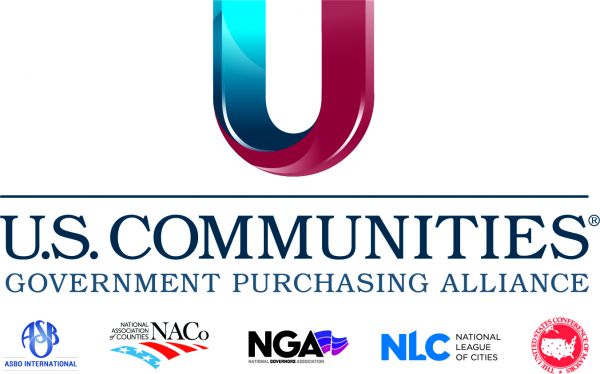 MOUNDRIDGE, Kan. June 6, 2017 The Grasshopper Company today announced it has been awarded an exclusive, multi-year contract to supply mowing equipment, implements, parts and service to registered participants in the U.S. Communities Government Purchasing Alliance.
Through this contract, all Grasshopper zero-turn mowers, implements and accessories are put in front of more than 55,000 public sector entities such as state agencies, local governments, special districts, school districts, higher education institutions and non-profit organizations.
"These public-sector entities are now able to take advantage of the best overall government pricing on turf equipment without having to go through the time-wasting and tedious RFP process thanks to the exclusive cooperative buying agreement offered through U.S. Communities," said Brent Dobson, Director of Government Sales at Grasshopper.
Grasshopper mowers are only sold through a nationwide network of authorized dealers. They include the widest selection of grounds maintenance solutions for mowing, turf renovation, debris management and snow removal solutions.
Use of Grasshopper implements are more cost effective than purchasing and maintaining separate, stand-alone implements with separate engines to maintain. When mounted on a zero-turn power unit, productivity increases sometimes four-fold versus walk-behind implements.
"We are pleased to make this award to Grasshopper," said Bill Thomas, General Purchasing Supervisor, Cobb County, Ga. "And, we are confident all agencies utilizing U.S. Communities will benefit from having access to this nationwide contract."
For more information, visit http://www.uscommunities.org/suppliers/grasshopper/.
About U.S. Communities
U.S. Communities is the leading national government purchasing cooperative, providing world class government procurement resources and solutions to local and state government agencies, school districts (K-12), higher education institutions, and nonprofit organizations. U.S. Communities was founded in 1996 as a partnership with our National Sponsors. Today, our National Sponsors include the Association of School Business Officials, the National Association of Counties, the National League of Cities, the United States Conference of Mayors, and the National Governors Association. More than 55,000 registered agencies, education institutions and nonprofits utilize U.S. Communities contracts to procure more than $2.3 billion in products and services annually. This continued growth is fueled by the program's proven track record of providing public agencies the best overall government pricing and unparalleled value.
About Grasshopper
The Grasshopper Company is a privately held corporation dedicated solely to the design and production of commercial and large-acreage mowing and grounds maintenance equipment. Grasshopper introduced the first zero-turn radius mower with dual swing-out levers in 1969, and other industry firsts include the first liquid-cooled diesel-powered zero-turn radius mower in 1983 and the first electric-actuated fold-up mower deck in 2004. Based in Moundridge, Kan., the company distributes its products worldwide and is committed to lean and clean manufacturing practices reducing impact to the environment.
# # #