Which #MowDay Persona Are You?
Posted on:Jul 13, 2021
If you're anything like us, you spend a lot of time thinking about #MowDay. From planning your next pattern to sharpening your blades, everyone shows their spirit in different ways. See which #MowDay persona best describes you.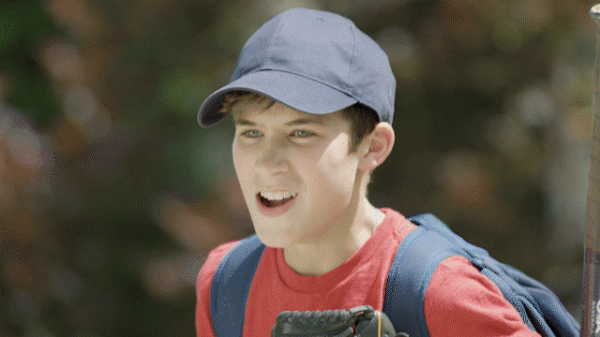 The Front Row Fanatic
On game days, Seattle booms with the screams of the 12th man and those maniacs in the Motor City hurl octopi onto the ice just to wish their beloved hockey team good luck. Sports are nothing without the fans—and #MowDay is no different.
If you find yourself stopping to admire every perfectly manicured lawn you cross or throwing up a few fist pumps every time you see a Grasshopper mower in action, we think you just might be a Front Row Fanatic.
The Face of the Franchise
Do you think you're the next golden boy of #MowDay, here to rescue plots of fescues and lay some sick stripes across acres of St. Augustine? Well, this just might be the persona for you.
The Face of the Franchise is a gamer with mowing moves everyone else can only dream of, but they're out for more than just fleeting glory. To them, being the greatest means absolutely nothing unless it's followed by the words "of all time."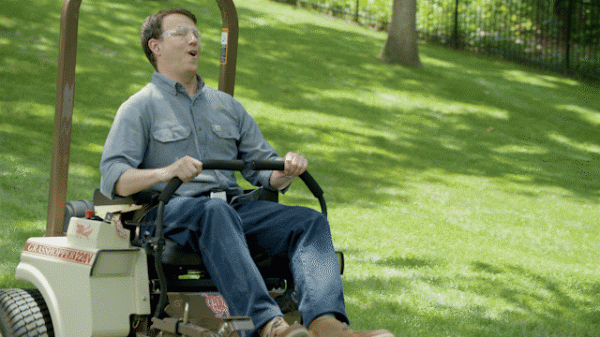 The Show-Off
Show me a Philadelphia basketball fan whose all-time favorite isn't Allen Iverson or a football fan who doesn't secretly love TO's infamous end zone celebrations. If you got the game to back it up, then everyone loves a little excessive celebration.
Come #MowDay there is always that one person with a little swagger in their stripes. They lay 'em down lightning fast, edge with pinpoint precision, and zip in, out, and around any obstacle in their way. Yes, they're good—but a proper #MowDay Show-Off never lets anyone forget it. Whether it's a celebratory shimmy from atop their ZeroTurn throne or a tip of the cap as they load up their Grasshopper after a long day's work, The Show-Off always makes sure you know they brought their A game.
The Hater
No matter what you do or how you mow, they are never impressed. You could cut next to tight fence line, turn on a dime, or take down uneven, obstacle-filled terrain and they STILL wouldn't be satisfied.
Whether they are a tough customer or an embarrassed kiddo, #MowDay haters are out there. But when you mow with the best, it's only natural you earn a little jealousy from the rest. Haters are always going to hate, just ask Lebron or Brady, but that should never stop you from leaving it all on the turf, because the harder the hate, the sweeter the stripes.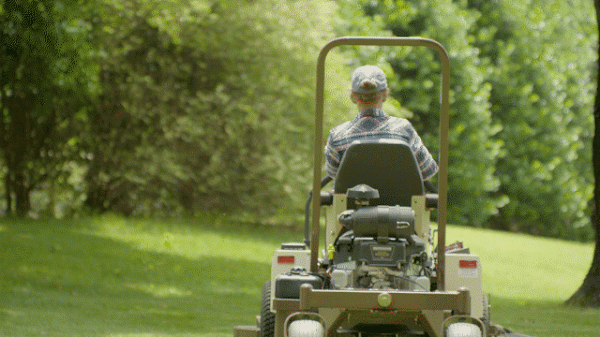 The Unsung Hero
Sure, everyone loves the star player. They want the flashy moves and eye-catching patterns, but whatever happened to some good old-fashioned hard work?
The Unsung Hero is the #MowDay persona we should all aspire to be more like. They're not afraid of early mornings and long hours. They cut with confidence, knowing that when you ride Grasshopper—flashy moves or not—your finish is always going to be top-notch. The Unsung Hero is content to quietly ride off into the sunset leaving behind nothing but satisfied customers—and some sneaky good stripes.
Don't see yourself in any of the personas above? Click here to learn more about #MowDay.