The Best Holiday Activities for Your Family
Posted on:Dec 7, 2020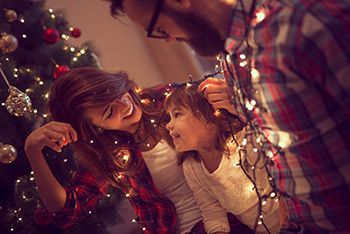 Bring on the presents—the Christmas season has arrived! If you're looking for a few fun Christmas activities to do with the whole family this year, look no further. Here are six of our favorite things to do during the holiday season:
Visit Your Local Christmas Tree Farm
This year, ditch that artificial tree for the real thing. Grab the family and head to your local Christmas tree farm for a fun outing that's full of holiday spirit. Pick out the perfect tree and even cut it down yourself. If you want to stick to your old artificial ways, however, you can still grab the family and some hot chocolate and take a nice, pleasant stroll through farm!
Have a S'mores and Hot Chocolate Buffet
What better way to get in the holiday mood than with food? Cozy up next to a fire on your patio or lawn and serve up an all-you-can-eat s'mores buffet. Add in a few tall glasses of hot chocolate for good measure and you'll be wondering why every Christmas isn't spent lawn side with a whole lot of s'mores.
Make Christmas Wreaths
Grab some greenery and get to work on this Christmas classic. A homemade wreath is the perfect DIY decoration for your outdoor holiday setup. Get the whole family involved and turn it into a competition for a fun-filled holiday activity.
Go Ice Skating
Lace up those skates, grab a stick and hit the frozen pond for a family game of hockey. If your crew is in the mood for a more relaxed outing, skate a few leisurely laps around the ice—it'll feel like Christmas in no time.
Hang Your Christmas Lights and Decorations
There's no better way to get in the spirit than by hanging up your decorations—with your favorite Christmas playlist on full blast, of course. If you haven't already set up your decorations for the holiday season, make sure you get the whole family involved this year! Don't forget to hang your homemade Christmas wreaths while you're at it and check out this post to learn how you can keep your turf healthy during the holiday setup.
Go on a Christmas Light Tour
Pile the family into the car, blast your favorite Christmas tunes and head out in search of your neighborhood's closest Clark Griswold. Turn your adventure into a full-blown tour by packing up some snacks and visiting a few of your favorite neighborhood light displays.
Keep the family busy and the holiday spirit alive with one of these fun-filled Christmas activities. Merry Christmas from your friends at Grasshopper!