Seven Cost-Effective Curb Appeal Tips To Liven Up Your Lawn
Posted on:Aug 29, 2019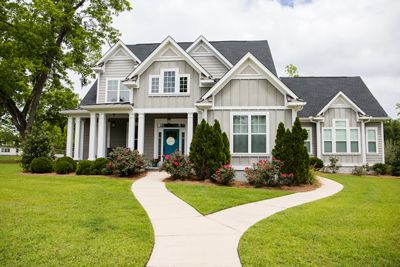 Feel like your yard could use a boost, but you don't want to break the bank? According to USA Today, there are a number of small fixes that can make a huge difference in your overall curb appeal. And the best part is they can all be done with little to no cost.
1. First and foremost, a manicured front lawn is the key to making your home a showstopper. We sell a plethora of tools to help you with that, from FrontMount™ and MidMount™ mowers to striping kits and more.
2. Pick up a bag of mulch and some plants to spruce up your garden. It's not too costly and can drastically transform your home's appearance.
3. Power wash your driveway, walkway and siding. Just a quick cleanup of these spaces will freshen them up and make your property pop.
4. Declutter your front lawn and gardens to give your yard a more trim, clean look. Pull up weeds, rake stray leaves, clear any trash or worn lawn and garden ornaments. You may be surprised at how much this simple step can elevate your curb appeal.
5. Make a statement with your front door. Many homeowners are opting for fun colors like turquoise and red, or even black for a more polished look. It'll only set you back about $30-50, and it's bound to grab attention. For a few more bucks, a nice doormat and a wreath will have you in good shape.
6. Never underestimate the power of spray paint. A couple dollars on some spray paint and you can refresh your mailbox, locksets, door signs, flowerpots and lawn decor.
7. Pops of color can also go a long way when it comes to updating your outdoor space. Add some colorful potted plants or seasonal decorations to give your yard a freshened-up look.
A few touches like this, and you'll have the "Yard of the Week" in no time. And little will anyone know, you did it on a dime.
Source: https://www.usatoday.com/story/money/2019/08/12/homes-sale-curb-appeal-tips-cost-little/1758982001/