V-Plow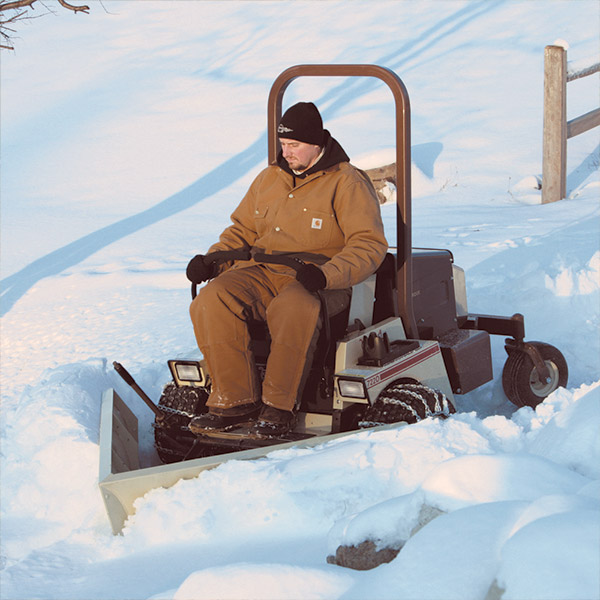 A 60-inch V-Plow makes snow removal easier and less labor-intensive on long sidewalks and driveways, plowing through deep snow drifts effortlessly and clearing a 5-foot path. The V-Plow retains Grasshopper True ZeroTurn™ maneuverability for no wasted motion, even in heavy, wet snow.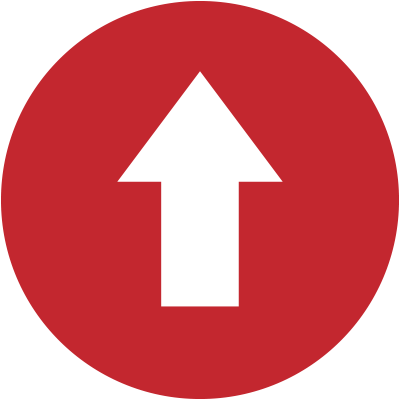 Request Demo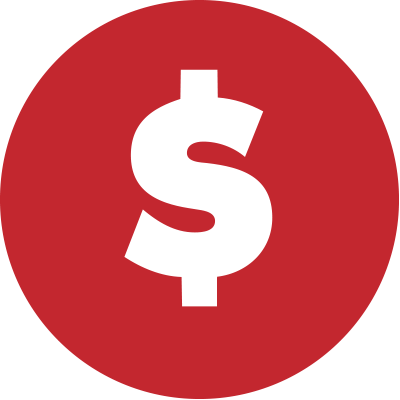 Financing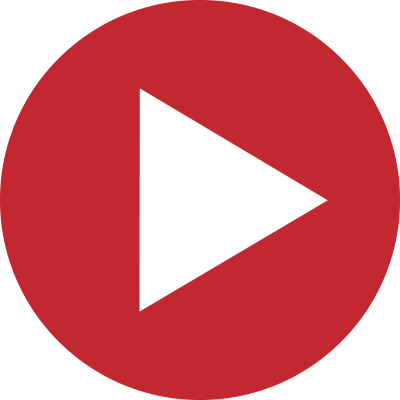 Videos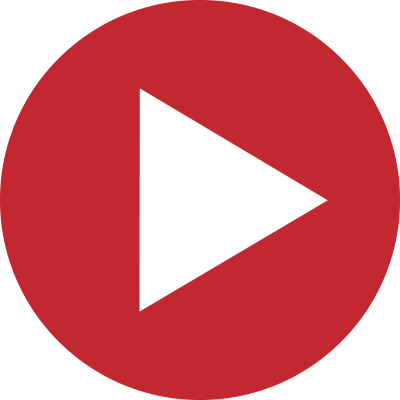 Testimonials
---
See the V-Plow in action.
The front-mounted V-plow attaches in place of the out-front mower deck on Grasshopper FrontMount™ zero-turn mowers and features reversible/replaceable blades, a hand-controlled lift that raises the implement and a lock for one of four transport positions.
Request more information
---
Comfort options
An optional full-view Winter Enclosure provides protection from wintery conditions for maximum comfort and productivity. Additional options for the Winter Enclosure include an electric windshield wiper and a 16,000 BTU heater for liquid-cooled power units.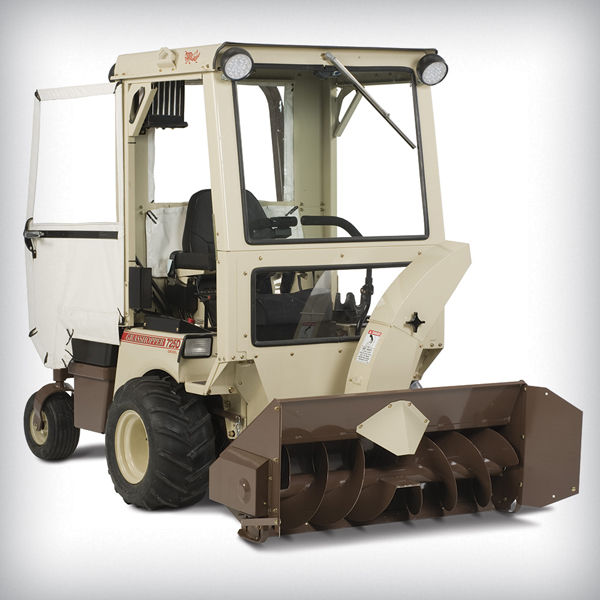 ---